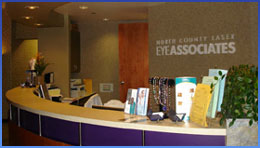 LASIK Eye Surgeon Paul H. Chen – Serving Carlsbad and San Diego

Dr. Paul H. Chen is certified by the American Board of Ophthalmology and he provides comprehensive eye care with an interest in cataracts, glaucoma, eyelid enhancements, and laser vision correction.
LASIK eye surgeon Paul H. Chen's office is equipped with laser technology, including the VISX S4™ laser, which can perform customized Wavefront™ treatments.
Dr. Chen has worked with experts in laser vision correction at Stanford University and UCSF Medical Center.
LASIK eye surgeon Paul H. Chen is proficient with modern medical and surgical techniques. By performing cataract surgery through tiny incisions under eye drop anesthesia, Dr. Chen avoids the need for sutures of eye patches. Patients can resume most normal activities immediately after cataract surgery. He has acquired the Stratus OCT, an imaging instrument used to diagnose glaucoma and diabetic retinopathy with precision. Dr. Chen also operates on eyelids to improve appearance and function.
Dr. Chen graduated summa cum laude in molecular biology from Princeton University and received his MD degree from Harvard Medical School. He completed his specialty training in Ophthalmology at the UCSF Medical Center in San Francisco.
Dr. Paul H. Chen received a Fonseca research grant to develop new techniques and devices in ophthalmology. His laboratory investigations have resulted in several publications. Furthermore, he is the inventor of two scientific patents used for the rapid diagnosis of infections.
If you want to learn more about LASIK eye surgeon Paul H. Chen, contact our Carlsbad office today.
Dr. Oliver Chen

Dr. Oliver Chen is a residency-trained optometrist who provides comprehensive eye care with an emphasis in specialty contact lenses, including bifocal/multifocal contact lenses and post-surgical contact lenses.
Dr. Chen received his undergraduate degree in Biochemistry/Cell Biology from the University of California at San Diego. He then received his Doctor of Optometry degree from The New England College of Optometry in Boston. Interested in becoming a specialist in the field of cornea/specialty contact lenses, he pursued further training in a residency program. During this period Dr. Chen had the opportunity to work with many specialists in the field of laser vision correction and with hard-to-fit contact lens cases.
Dr. Chen is committed to providing quality vision care in a professional and personal manner. As an avid athletic enthusiast and former varsity soccer and tennis player, Dr. Chen also understands the importance of clear, comfortable vision for clients with active lifestyles. At a visit with Dr. Chen you can expect to learn about the wide array of options available to you, ranging from spectacles and contact lenses to surgery. Dr. Chen has had laser vision correction himself, and would be happy to go over his experience with you.